---
Strand cable coil wrapping machine used for packing large diameter stranded wire coil or pre-stressed and winded cable coil. The main wrapping machine can be movable for flexible operation. Horizontal structure to wrap various coiled wire and cable products, so that the products are well protected, sealed, waterproof, dustproof, and shatterproof.
This machine allows users to get rid of the traditional hand wrapping method and greatly improves the packaging efficiency.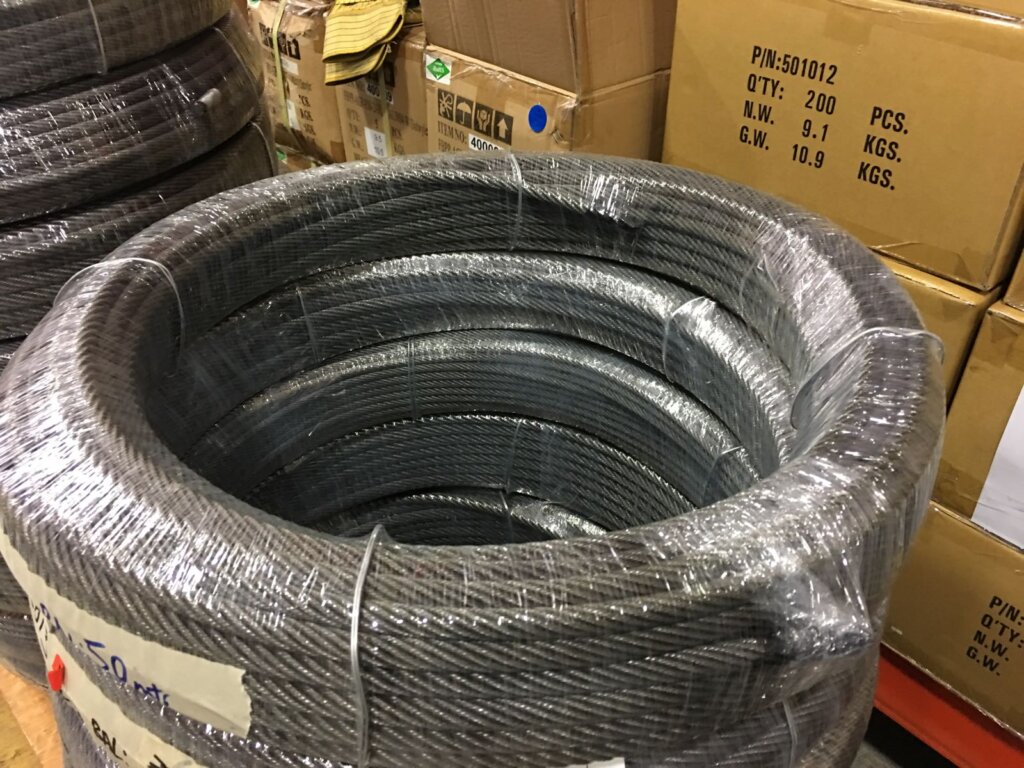 Basic Features of the horizontal strand wire and cable coil wrapping machine:
*You can choose automatic or semi-automatic control mode according to your needs.
*The N type or W type can be selected according to different wrapping materials used.
*The friction wheel is made of high-friction-reducing PU with the integral casting structure of the steering ring.
*The height of the ring is adjustable, suitable for objects with different inner and outer diameters.
*It can be equipped with a synchronous wrapping system for packing two different materials at the same time.
*Supportive rollers and protection rollers can be coated with PU as required.
*Special tension control system can adjust the tension and overlap rate of wrapping materials as required.
*Different packaging materials can be used, including woven tape, stretch film, non-woven fabric, plastic tape, composite paper, burlap tape, etc.
The horizontal structure strand wire and cable coil stretch wrapping machine