---
The function of the furniture packaging machine is to automatically pack doors, panels, wood panels, windows, cabinets and other horizontal furniture products through stretch wrap film or protective films or other materials to protect the furniture from dust, water, rust and other scratches and corrosion. The orbital wrap machine is controlled by PLC, and the machine can be adjacent to the production line and installed on a flat and/or hard ground.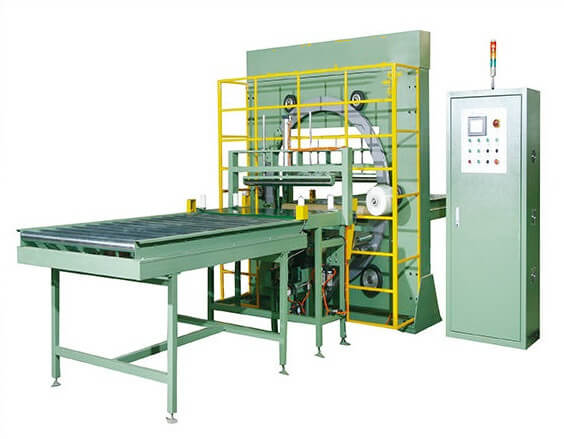 Basic Features:
Use PLC control system and HMI screen operation.
Automatic error alarm.
Friction structure, safe, stable and firm operation.
Automatic tracking of objects, precise positioning, convenient operation and safety.
The special tension adjustment system can ensure the uniform tension of the packaging material.
The manipulator can be used for automatic feeding and cutting of packaging materials, safe and efficient.
The protective roller is wrapped with polyurethane, which can well protect the object from scratches.
Soft start and soft stop ensure safe operation.
Independent control cabinet, convenient for operation and maintenance.
The length of the conveyor can be customized as required.
Stretch wrapping machine packaging furniture