---
The mold (mould) tipper machine is mainly used to tilt heavy injection molds and casting die or rolls of different specifications by 90 degrees. It is also widely used in metallurgy, stamping, sheet metal, papermaking, steel strip, coil, barrel and other industries. The wide application of lathes is in different kinds of production and processing industries. This turning means that the verticality and horizontality of the product can be transferred.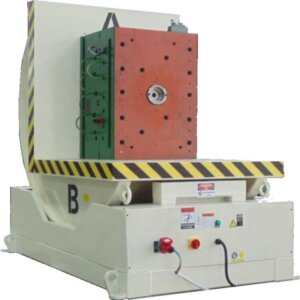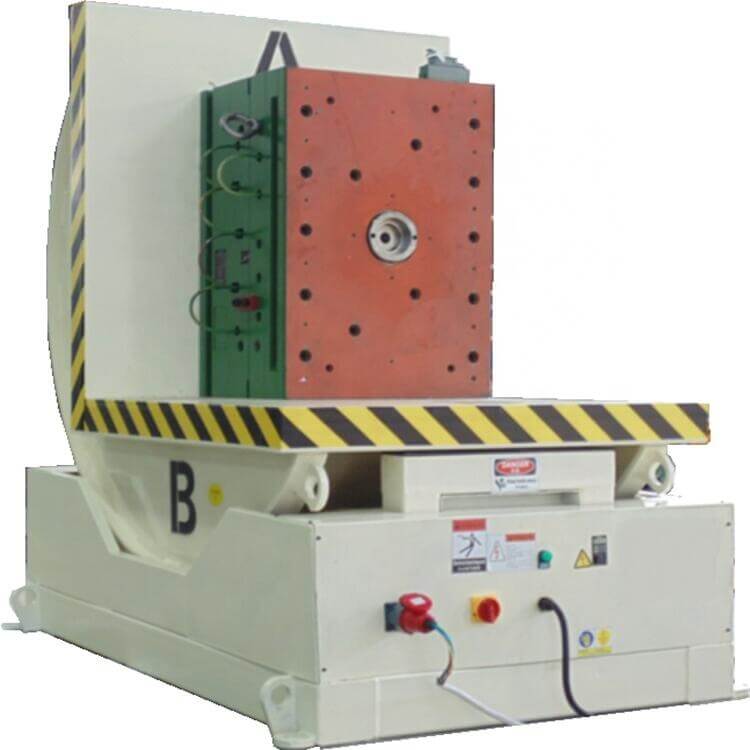 Basic features of the mold tipper:
Adopt special double-chain transmission, helical gear worm reducer.
A four-roller device wrapped with polyamide adhesive.
The independent control panel allows remote operation.
Multiple limit systems to ensure safe operation.
The machine can stop at will; the object will remain at the current position.
The machine can be equipped with conveyor or movable V-type workbench according to different requirements.
The whole machine should be painted twice.
The machine should be sprayed with anti-corrosion primer first, and the color of the surface spray can be selected according to the needs.
The color of the main body of the tilter: yellow/as required. The color of the electrical cabinet: RAL 7035.
Injection mold tipper machine for tilting various products and objects