---
Why wire coil need to be strapped and wrapped such a process during packing? Following are some of the benefits of wire roll: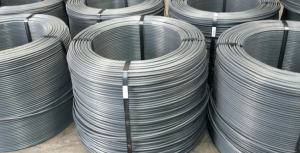 Automatic wire coil wrapping machine liberate manual operation, automate packaging to make products better packaged and safer during transportation, especially over long distances.At the same time, the automatic packaging system greatly improves the production efficiency, reduces the human input in the packaging process, and avoids all kinds of possible risks that workers may encounter in the packaging process.In addition, customers can choose PET strapping belt or steel strapping belt according to the nature, size, weight and other characteristics of their products.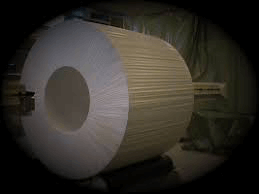 EMAN design SAW Wire Coil Wrapping Machine per your product feature, machine in vertical or horizontal type wrapping machine for wire roll coil. Machine Structure is Vertical through-eye wrapping with packing material,film roll or paper roll or other. You can feed the SAW wire coil by workshop crane with manual adjustments for it, then wrapping automatically, after finished wrapping, you can unload the wrapped wire coil with crane…
Wrapping packaging for wire roll with paper roll and film roll, wrapping lap from 20%-90%, packing tension can be adjustable.
Why wire roll need to be wrapped for packaging?