The automatic inline coil wrapping machine is equipped with feeding and discharging conveyors to realize automatic packaging procedures and maximize production efficiency. This machine is widely used for winding tube coils, corrugated hose coils and other coiled products such as water pipes, garden hoses, drip pipe coils, plastic pipe coils and other ring-shaped items, so that the packaged items are relatively sealed, thus playing a role in the packaged items with very good effect. Coil protection and decoration.. Easy to operate and maintain, but extremely efficient in packaging.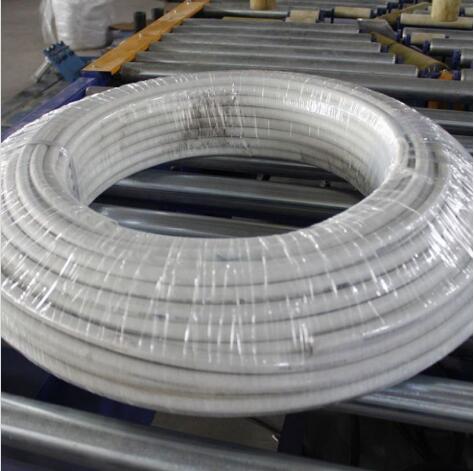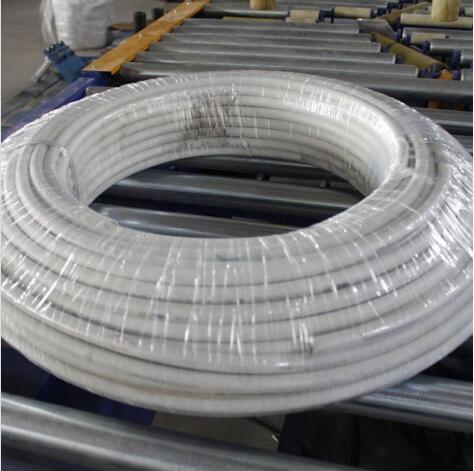 The benefits you get from the machine:
1) Greatly Save labor cost.
2) Improve packaging efficiency.
3) Customize packaging solutions according to the specific sizes.
4) Low energy and material consumption.
5) Easy to operate and maintain.
6) Low noise operation of the machine.
7) Easy and quick installation.
Machine Features:
*You can choose manual/automatic working mode.
* PLC control system and HMI screen operation.
*Easy to operate. Enter the ID, OD, width and calibration parameters of the coil, and the system will automatically adjust the relevant parameters.
*The overlap rate and tension of the packaging tape can be adjusted as needed.
*Different packaging materials can be selected.
*The swivel adopts an integral casting structure, which is stable and firm in operation.
*Automatic positioning.
*In the event of a failure, the indicator will automatically alarm.
*Independent control cabinet, easy to operate and maintain.
*Safe guardrail and protective cover to ensure safe operation.
*The roller is wrapped by polyurethane, which can effectively protect the product.
*It can automatically feed and cut (depending on different materials).
*The length of the conveyor belt can be customized according to production needs.