---
Automatic horizontal steel strip coil packaging line includes rotating cross arm, reclaimer, steel coil wrapping machine, conveying device, coil stacker and pallet packing machine.
This solution is specially designed for circular metal products packaging, such as copper coils, stainless steel coils, aluminum coils, copper plates, and so on.
The specification design of the coil packaging line connects the packaging line with the outlet of the slitting line through a roller shutter car and a revolving door.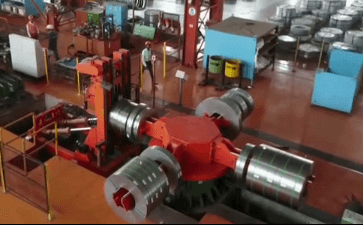 The production line is designed according to customers' production lines and workshops. From the layout to every detail of the machine, we always want to be perfect. Our equipment will save our customers labor costs and material costs, and can also improve their efficiency and product effects.
As a professional manufacturer of automatic steel coil strapping and packaging lines, we provide you with fully automatic solutions from automatic reclaiming to unloading and turning, packaging and palletizing, and storing materials.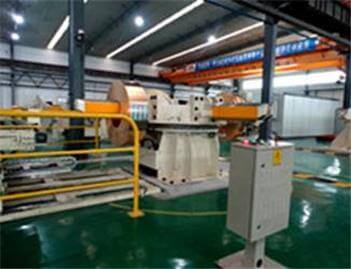 The automatic packaging line can be used for automatic transfer, weighing, bundling, stacking and automatic storage and stacking of various types of steel coils, copper coils and aluminum coils. We use different types of conveyors to connect the packaging line with the production line, and achieve the highest efficiency and minimum labor through unmanned operation and packaging.
Whether it is through winding packaging or heat shrink packaging, whether it is packaging, stacking, moving, storage, our machines can reduce a lot of labor costs and material waste, which is why the machine has a fast return on investment.
Automatic steel strip coils packing line for stainless steels and copper